THE TEAM / Mauricio Verduzco, LPC Associate
Supervised by Alyssa Cedillo, MA, LPC-S, RPT-S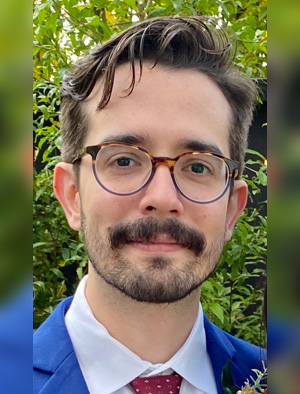 I have been working with children and adolescents for 6 years, helping them deal with issues related to anger management, anxiety, depression, and trauma. My work has taken me to community clinics, schools, and even correctional facilities. I have been able to run groups for children/ adolescents geared towards social skills, anger management skills, and dealing with loss, along with parenting groups using a Nurturing Parent Program. In my last position, I worked with high school students who struggled in romantic relationships and/or with issues of sexual health. In the past I have also worked with adults who were residing in a long-term mental health facility, and ran groups of adults completing a court mandated CBT program.
I believe in helping others heal in ways that make sense to them, and view our relationship as something in which we work together towards a goal that you set for yourself. In session I strive to create an environment of total acceptance, where you can feel free and confident to explore any aspect of yourself. I am currently working to finish my clinical license, and will begin training in RPT. I practice from a Person Centered perspective, and add elements of REBT and Positive Psychology.
We would love to hear from you. Please fill out our contact form or call us.
Allison & Associates Counseling, PLLC
1985 FM 758, New Braunfels, TX 78130
Contact by phone:

(830) 620-1175
To inquire or to schedule a consultation, please feel free to call or contact us using the form below. Please be aware that communicating sensitive personal or health information through this page is not advised.
For emergencies please do not use this contact form.
If you or someone you know is experiencing a mental health emergency please contact 911 or go to the nearest emergency room.
Comal County Local 24 hour crisis hotline:
1-877-466-0660 (http://www.hillcountry.org)
Bluebonnet Trails Community Services 24 hour crisis hotline:
1-800-841-1255