THE TEAM / Maria Holt, LMSW
supervised by Kristalyn Allison, LCSW-S, RPT-S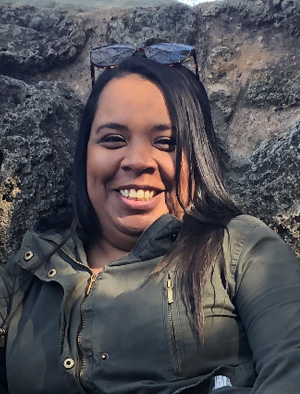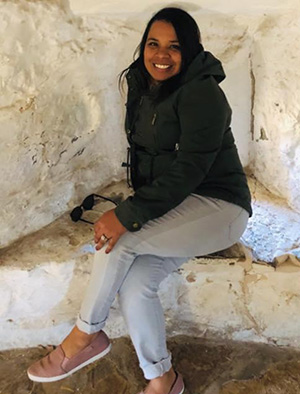 I began my journey in 2009 after completing my undergraduate degree in Social Work at Tarleton State University and later went on to complete my graduate degree in Social Work from Texas State University in 2012. My experience includes working as a Conservatorship Caseworker with DFPS, Site Director with Communities In Schools, FAYS Program Counselor with Connections Individual & Family Services, and most recently as a Clinician at Endeavors Veteran's Program out of San Antonio.

My clinical work experience includes working with children, adolescents, young adults, and families but I have also worked with adults into their 70s. I feel it is an honor to come along side you on your personal journey towards healing. I believe in empowering my clients to find their inner strength and to start making positive changes by meeting my clients where they are.

I am married and have a 1-year-old son that keeps us on our toes. My family and I enjoy the outdoors with some of our favorites being hiking and kayaking. Our family also enjoys spending time with our extended family and traveling and we are always looking to experience new adventures.
Areas of experience include:
Anxiety and Stress
Depression
Self-harming Behaviors
Suicidal Ideation
Grief/Loss
Illnesses
Divorce
Conflict/Relationship Issues
Improving communication
Trauma
Self-esteem
Transitions/Life Changes
We would love to hear from you. Please fill out our contact form or call us.
Allison & Associates Counseling, PLLC
1985 FM 758, New Braunfels, TX 78130
Contact by phone:

(830) 620-1175
To inquire or to schedule a consultation, please feel free to call or contact us using the form below. Please be aware that communicating sensitive personal or health information through this page is not advised.
For emergencies please do not use this contact form.
If you or someone you know is experiencing a mental health emergency please contact 911 or go to the nearest emergency room.
Comal County Local 24 hour crisis hotline:
1-877-466-0660 (http://www.hillcountry.org)
Bluebonnet Trails Community Services 24 hour crisis hotline:
1-800-841-1255