Offering therapy to Individuals, Families, and Children in the New Braunfels, TX area
Marriage and Family Therapy
Child and Adolescent Therapy
Diagnostic Assessments and Evaluations
Risk Assessments
Substance Abuse Assessments
Individualized Treatment Plans
Individual Adult Psychotherapy


Group Therapy


Play Therapy
Activity Therapy
(e.g. Art, Music, Media, Body Movement)
Canine Assisted Therapy
Behavioral Interventions
Parent Coaching
Grief Therapy
Self Discovery and Growth
(e.g. self esteem/self image; phase of life/transitions; Meyers-Briggs Type Indicator-MBTI)
(LCSW & LPC)
OUR MISSION
At Allison & Associates Counseling , we strive to help individuals and families reach their goals through support, education, and collaboration in order to promote growth and healing. We believe the counseling process is an honorable and respectable journey to wholeness of the mind, body, and spirit.
We strongly believe in the mind-body connection and encourage clients to achieve wellness by identifying how these systems link together.
Now hiring: please call the office at (830)-620-1175 or send your resume to kristalynk@protonmail.com to inquire about contract opportunities for fully licensed or associate therapist positions to join our team.
We offer therapy for individuals, families and children. We are also proud to offer Canine Assisted Counseling (CAC).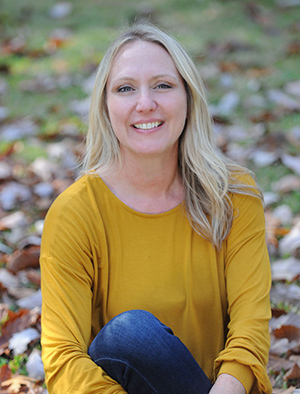 KRISTALYN ALLISON

, MSW, LCSW-S, RPT-S, CATP

(Owner)
(Master of Social Work, Licensed Clinical Social Worker – Supervisor, Registered Play Therapist – Supervisor, Child Adolescent Trauma Professional)
Insurance Accepted:
*  Blue Cross Blue Shield
*  United Healthcare
*  Humana
*  Tricare
*  Medicad (Community First, Traditional, Superior)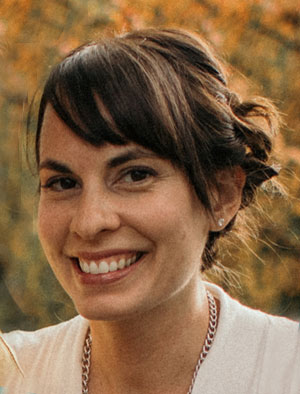 Rachel Birch

, MSW, LCSW
(Master of Social Work, Licensed Clinical Social Worker)
Insurance Accepted:
Blue Cross Blue Shield
Tricare
Medicaid
(Traditional &
Superior
)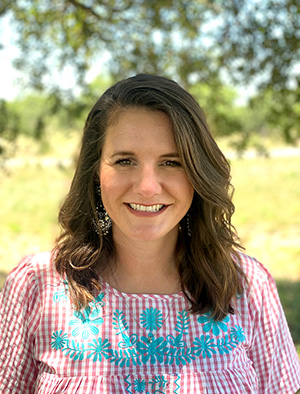 Katherine Hughes, MSW, LCSW
(Licensed Professional Counselor & Telehealth Therapist)
Insurance Accepted:
United
Medicaid
Tricare
BCBS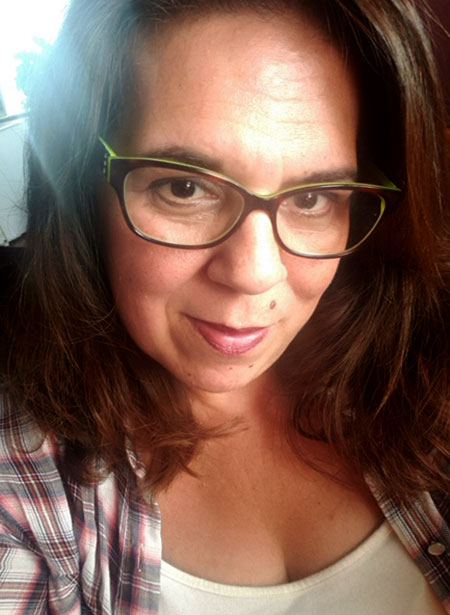 Although we love our fur babies and know how much they can benefit mental health, clinicians are not able to write letters of support for Emotional Support Animals at this time due to our licensing board recommendations. Thank you for understanding.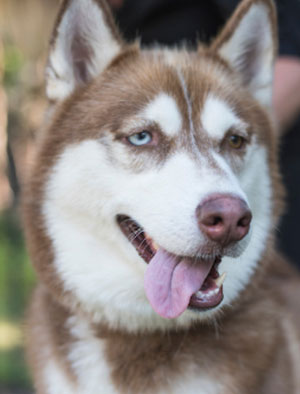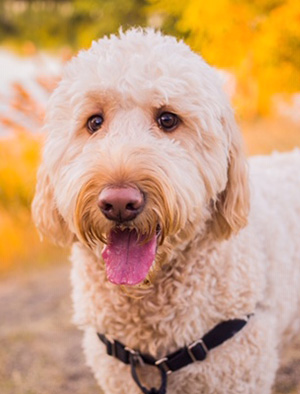 I am a board approved supervisor and welcome the opportunity to share what I've learned about treating clients and working in private practice, schools, and agency settings with other professionals in my field. I have a fully equipped play therapy studio (for all ages) including sand tray, art and music therapy, and imaginative play equipment.
Functional Health Report works by analyzing results from your blood test. It identifies your body's unique biochemical patterns and provides an individualized health improvement plan. Every recommendation is based on your body's unique biochemistry and backed by published medical research.
Frequently Asked Questions
Q: What can I expect from my counselor?
A: At Allison and Associates Counseling, counselors are genuine, caring, and highly trained in a variety of different modalities in order to best help the clients they work with. Our counselors truly value the uniqueness of each individual client and treat clients with respect and dignity. Our counselors are honest and dedicated and will go the extra mile to help clients.  We all really love what we do and it comes through in our work with clients.
Q: What will my counselor expect from me?
A: We really work best with clients who are honest and engaged in the therapeutic process, even though we know some people do not always enter counseling this way.  We offer lots of opportunities to practice new skills inside and outside the therapy room and look to clients to try out these new skills on their own at their own pace.  We encourage clients to sometimes stretch outside their comfort zones in order to reach the goals they set for themselves.  Being brave and addressing hard topics are often part of the journey to healing.  Counseling isn't always a "feel good" experience but can lead to wonderful and healthy ways to live life more authentically and free.
Q: Why Play Therapy?
A: At Allison and Associates Counseling, we embrace a variety of tools to help children, teens, and adults meet their therapeutic goals.  Play is definitely one of those tools!  Research has shown that play is one of the most effective ways for children to learn new skills and remember them.  We feel that play helps individuals engage in the process and overcome possible fears they may have about coming to therapy.  Play is not just for children.  Play not only reduces symptoms of depression and anxiety, but also helps the brain engage in healing and forming new and healthy pathways.  Art, sand, music, games, puppets, and lots of other activities, assist clients in tapping into new and different insights which can lead to self-awareness that may not have been reached  through traditional talk therapy.  For more information on play therapy, please check out our list of resource sites.
Q: Do parents have to stay or can they drop off?
A: Unlike extracurricular activities where kids may be dropped off, counseling is not one of those types of activities.  Counseling may bring up serious issues which may be difficult for the child to handle. A parent/guardian should be nearby in case emotional support is needed.  Also, children can feel especially vulnerable in counseling and may feel scared if a parent/guardian is not close by.  Counselors may also need to pull parents/guardians in for quick family check-ins or have important information to relay to parents about sessions. Finally, our liability insurance requires that parents/guardians stay on site (which can include being in the car) during the entire therapy session.  So please, please stay on site.
Q: Can someone else transport my child?
A: Someone else MAY transport your child if they have a Release of Informationform on file.  This does not mean that we will share confidential information and specific limitations can be noted on the form.  When parents aren't available for consultations, it may make it difficult to communicate progress and concerns.
Q: How long are the sessions?
A: Sessions are typically 55-60 minutes in length but can vary depending on insurance, type of session, and type of modality used during the session.  Your therapist will generally talk with you about times that may vary from the usual 55-minute session.
Q: How many times will I need to attend?
A: The number of sessions will vary from client to client.  Factors that may impact number of sessions may include types of issues being addressed, client participation, modality being used, insurance, duration between sessions, and many more.  Always feel free to talk with your therapist about your treatment plan and progress so you feel you are where you want to be in the process.  One thing to keep in mind, clients tend to get out of therapy what they  put into it. In other words, participating in therapy, addressing hard issues, doing practice assignments, willingness to try new skills, and motivation to change will improve your progress.
Q: What if I'm not comfortable with my counselor for some reason?
A: The therapeutic relationship is key to making progress in therapy.  It truly is the most important tool in the whole process.  If for any reason, you are having issues or struggling with the relationship you have with your therapist, please talk to your therapist first.  There are times your therapist may challenge you or provide feedback.  These can be important parts of helping clients increase awareness and work on changes that are intended to help clients meet their own therapeutic goals.  If for some reason you feel you are not meshing well with your therapist, that's ok too. That happened.  Different therapists have different personalities and different education and training backgrounds.  We always strive for therapy to have an overall positive impact. If you feel you and your counselor are not a good fit, just let us know how you are feeling, and we will be happy to refer you to another trusted professional in our area.
Q: Will my information be shared with others?
A: Here at Allison and Associates Counseling, we are diligent about protecting client confidentiality.  We work hard to follow all HIPAA regulations as well as our professional Code of Conduct about confidentiality.  In doing so, we do not release client information or confirm or deny knowledge of clients unless allowable/required under state/federal privacy regulations or with a valid written release of information on file.  Please speak with your counselor if you have any concerns about confidentiality.
Q: Can I have my therapist go to court?
A: Therapists, like any other professional, can be required to attend court via subpoena.  If this happens, we require payment for our time in advance (at least 10 business days) as well as for any records that may be requested.  Keep in mind that it is not always in a client's best interest to have their therapist go to court, and it would likely lead to confidential information being shared that could negatively impact clients and/or their court case.    Further, therapists are NOT allowed to make child custody recommendations and would be unable to assist clients in these types of cases.  If you still feel you would like your therapist to share information with the court, consider requesting a letter by your therapist instead.
Q: Can I get a copy of my records?
A: Yes! Absolutely.  We do charge a fee (please see your initial paperwork) for processing records requests and require a minimum of 10 business days to process all requests.  All records must be requested in writing and picked up in person and signed for.  We are unable to send records via e-mail, fax, or e-mail unless special arrangements are made.
Q: What do I need to bring with me to my first appointment?
A: Please bring a copy of your government issued ID, copy of your insurance (if you are using insurance), divorce decree and/or custody paperwork (if you are bringing a minor child – this is required to be in the client file by all Texas mental health licensing boards), copayment, and past records (ie: therapy, psychological evals, school records, ect. if you have these). 
We would love to hear from you. Please fill out our contact form or call us.
Allison & Associates Counseling, PLLC
1985 FM 758, New Braunfels, TX 78130
Contact by phone:

(830) 620-1175
To inquire or to schedule a consultation, please feel free to call or contact us using the form below. Please be aware that communicating sensitive personal or health information through this page is not advised.
For emergencies please do not use this contact form.
If you or someone you know is experiencing a mental health emergency please contact 911 or go to the nearest emergency room.
Comal County Local 24 hour crisis hotline:
1-877-466-0660 (http://www.hillcountry.org)
Bluebonnet Trails Community Services 24 hour crisis hotline:
1-800-841-1255 (http://bbtrails.org)